A1 Roofing Watford: Professionally Handling Roof Leak Repairs In Watford
Have you detected blemishes spreading across the ceiling and the walls of your building structure in Watford? The probable cause is leakage from your roof. Call A1 Roofing Watford to engage the proficient services of emergency roof specialists, A1 Roofing Watford, on 01923 372044. A leaky roof in Watford is bothersome to both the landlord and tenant. Seepage from the roof when ignored, even for a short while, can result in mould and degeneration of wooden frames due to rot,and sheathing in Watford. It can also damage the insulation and the ceiling itself in Watford. Reach out to A1 Roofing Watford on 01923 372044 for prompt, professional, and quality roof maintenance to re-establish the safety and comfort of your home.
Our Guarantee
---
Free site visit and survey
No hidden costs
British standards compliant
Fully Insured
Clean and efficient
Professional workmanship
A1 Roofing Watford: Professional Roof Leak Solution Providers In Watford
A1 Roofing Watford is a reputable company in the UK that provides effective and dependable services for various roofing needs. A1 Roofing Watford offer rapid and durable repairs for roofs that have been ruined by storms or other extreme weather. We guarantee superior services at affordable rates for all classes of roof restorations in Watford; be it industrial or homestead.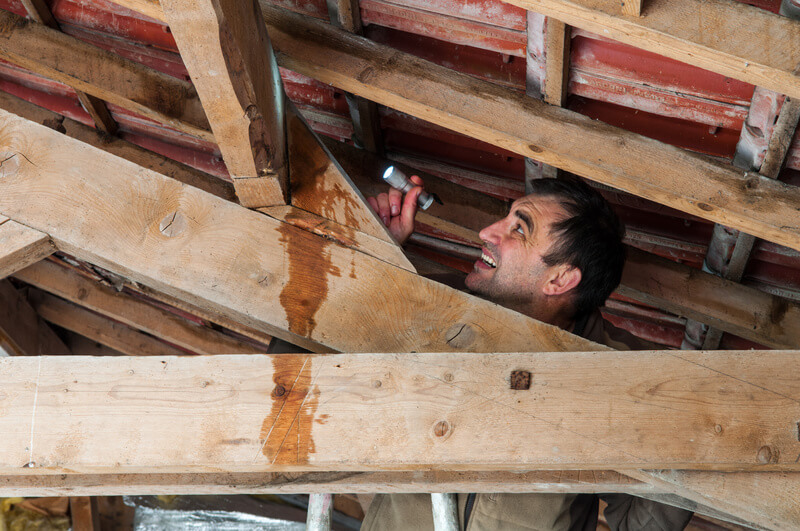 A1 Roofing Watford provide proficient repair and maintenance for problems related to roof leaks and other issues, such as damaged tiles and slates, clogged guttering, fascia problems, and a lot more. A1 Roofing Watford have over a decade of experience in providing high quality and bespoke roofing solutions to tenants, landlords, and estate developers in Watford. A1 Roofing Watford are backed by a highly proficient and well-trained team of professional roofers. They work with the latest and most advanced technology and techniques in the business. A1 Roofing Watford have comprehensive insurance cover. A1 Roofing Watford have positioned ourselves as a leading brand for timely and dependable roof nstallations, maintenance services, and repairs in Watford.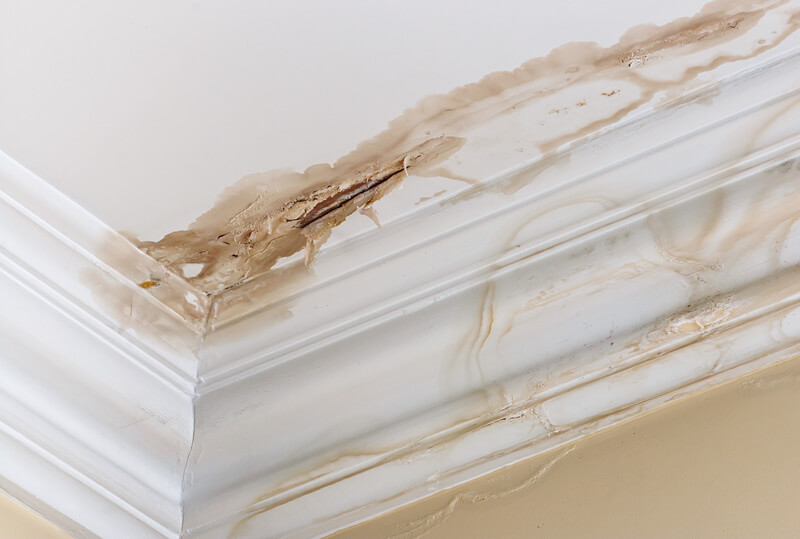 Take Quick Action Against Any Hint Or Observation Of A Leaking Roof
A1 Roofing Watford offer transitory and enduring solutions to your leaky roof challenges, so that your household is protected adequately against the elements and comfortable. Roof replacements are another service A1 Roofing Watford offer and or every roof replacement project we embark on, we source for new products and install them with a 20-year guarantee. A1 Roofing Watford also provide a complete roof inspection at no cost, and give you a quote that offers the best value for money.
Our friendly and cooperative team of customer service operatives are ready to listen and offer advice on any roof leak issues. Call A1 Roofing Watford on 01923 372044 now. You can also request a quick quote over the phone, or fill out our simple online forms and A1 Roofing Watford respond to you in no time! A1 Roofing Watford warm and experienced agents are available to pick your calls on 01923 372044 for roof leak repairs that are guaranteed to last.
Do You Need Help ?
Call Us Now On
Signs That Prove The Need For Roof Leak Repair Services In Watford
One of the most recurrent difficulties with roofing is roof leakage. It is helpful to acquaint yourself with some of the root causes of roof leaks in Watford.
Skidded Or Ruined Tiles Or Slates
On the contrary, if the lagging fabric is constantly left open to the ravages of intense precipitation in Watford, it could decay, and may fail to achieve its utmost operational function. Your roof will leak as a result. If rainwater forms pools where the tiles or slates have suffered slippages or damages, leaks could occur.
Culpability Of The Sheath Beneath The Roofing Tiles
The tiles and slates are the only parts of the roof seen outwardly in Watford. There is a layer of fabric underneath that is intended to transport water that may have penetrated the gaps or cracks between the individual tiles and slates.
Dented Roof Joints
Occasionally your roofing contractor in Watford may have bungled the job, or the junction flashings may have suffered damage. Even the most trivial damage in Watford can increase rapidly when a lot of water penetrates to this spot. It will most likely end up creating a roof leak.
All Types of Roofing Work Undertaken
Do You Need Help ?
Call Us Now On
Slush Obstruction Logjam
In areas that are known to have intense snowfall, the accrued weight of ice can spoil the roof in the long-term. As the ice melts, it will seep into the nooks created accordingly. Don't let the leaky roof ruin your day. Call A1 Roofing Watford now, and let our experts fix it. Irrespective of where the leak started, A1 Roofing Watford prompt response will ensure that it's under control. Contact A1 Roofing Watford warm, supportive, and experienced personnel, and they will graciously answer all your questions. At no cost, A1 Roofing Watford will offer you quotations, and book roof repairs for you.customersOur core values at A1 Roofing Watford are transparency, trust, and dependability. We build our roofing brand on these values. A1 Roofing Watford have over 10 years of excellent service under our belt, a fantastic workforce, great machinery, and full insurance and accreditation. We continue to position ourselves as the sure bet in expert roofing services in Watford.