We Provide Expert Chimney Repairs For Homeowners In Watford
Homeowners in Watford have maintained a cordial working relationship with us at A1 Roofing Watford, due in most part to our chimney repair services. Chimneys are always in constant contact with the natural elements, leading them to unavoidable degradation and wear; this makes constant chimney maintenance highly crucial in Watford. Overlooking chimney maintenance in Watford may lead to serious complications that may go ahead to incur significant liabilities or damages to your family. Your safety is A1 Roofing Watford concern, this is why we work endlessly to ensure that our services do not only cause your chimneys to operate at a 100% efficiency, they also significantly boost your Watford homes security and safety. No matter the magnitude of damage done to your chimney, at A1 Roofing Watford we are able to handle all your requests, no matter how troubling the circumstances might seem. A1 Roofing Watford have a dedicated staff who are willing to hear from you at all times of the day to attend to whatever questions you might have about our services in the Watford area.
Our Guarantee
---
Free site visit and survey
No hidden costs
British standards compliant
Fully Insured
Clean and efficient
Professional workmanship
Our Guarantee At A1 Roofing Watford
A1 Roofing Watford Certified staff utilizing the best in modern technology You are guaranteed to be serviced by well trained professional A1 Roofing Watford staff who are extremely adept at utilizing the most cutting edge techniques in the industry. A1 Roofing Watford technicians are not just trained in the technical aspects of the job but are also friendly and courteous to customers whilst performing repairs on their property. Backed by years of experience, A1 Roofing Watford can diagnose issues that affect the performance of your chimney.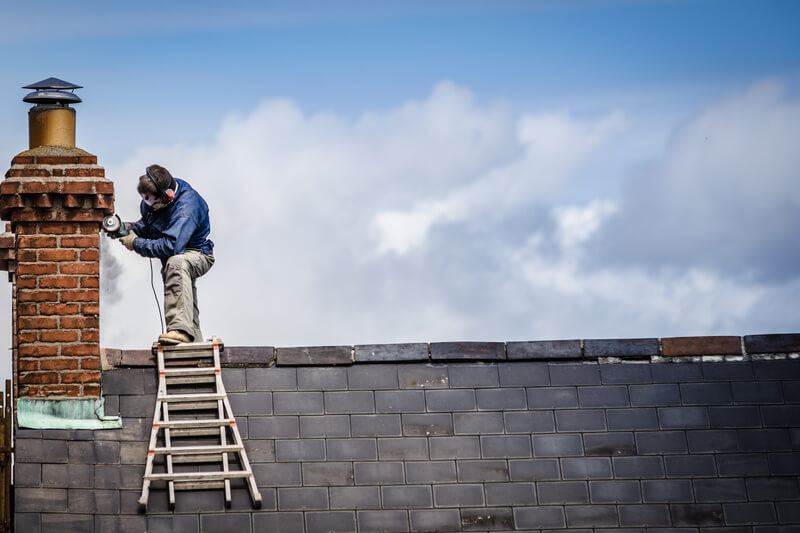 Due to this ability to diagnose chimney problems almost instantly, A1 Roofing Watford are able to help you properly prepare for the financial costs repair project. Faulty chimneys negatively impact the efficiency of stoves and fireplaces significantly in Watford, and could even pose a threat to you and your family.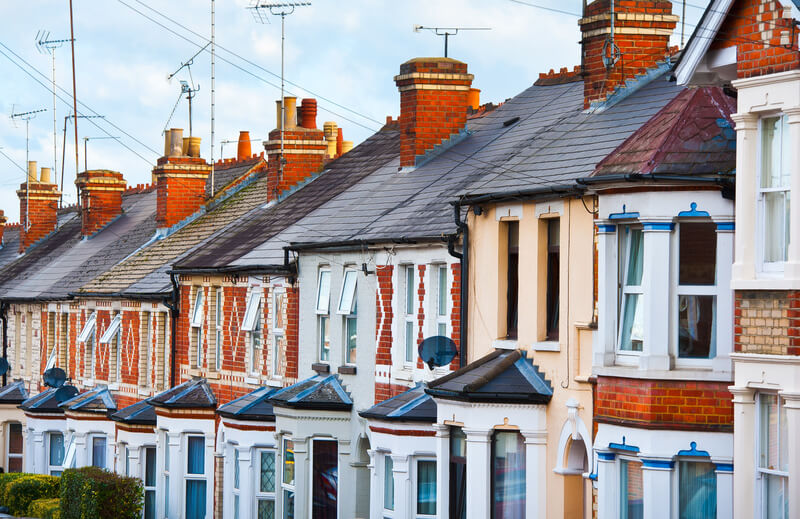 A1 Roofing Watford Complete Repairs To Ensure That Your Chimney Operates At Capacity
Chimney breaks are extremely hazardous faults that could occur at several different places on your Watford chimney, and could pose a significant threat if left untreated. Even seemingly inconsequential issues such as a tiny crack in the chimney crown can eventually cause deterioration of internal chimney parts because of the water seeping inside, leading to more serious damage in Watford.
These problems can remain undetected for a period of time- leading to the need for emergency chimney repair services at some point in Watford. At A1 Roofing Watford, we ensure that all of your chimney repair services are attended to, no matter the scale. This is why we ensure that we are up to date with all of the industry best practices. The scale of the damage to your chimney in Watford can be properly assessed by our A1 Roofing Watford staff due to their use of high tech equipment. With this, A1 Roofing Watford are able to decide on the appropriate solution in Watford. A1 Roofing Watford Effective Chimney Cleaning, Maintenance and Repair for Watford Annually, residents of Watford have to deal with recurring damages to themselves due to hazardous chimneys. It is always better to be safe than sorry, and this applies more than ever to the continued efficiency of your chimney in Watford. We are known at A1 Roofing Watford for our unfailing ability to continually deliver only the best levels of quality to our clients. This is why A1 Roofing Watford clients in Watford are known to rely on us to deliver only the best chimney repair services possible whenever they arise. A1 Roofing Watford on 01923 372044 are available to attend to you whenever you are in need of our chimney repair services.
Do You Need Help ?
Call Us Now On
A1 Roofing Watford Strengths
Top reasons why A1 Roofing Watford provide high quality services. A1 Roofing Watford go through strict screening procedures to ensure that all of our technicians meet up with worldwide industry standards. A1 Roofing Watford invest in our technicians, ensuring that they are always informed of advances in the chimney repair industry and ensuring that they are always ready to serve you even much better than before.
A1 Roofing Watford Work Hard To Satisfy Our Customers
A1 Roofing Watford technicians do not complete projects just for completions sake, but they ensure that all aspects of the customers'needs are met, while providing the highest quality of service possible. A1 Roofing Watford specialists are adept at ensuring that the site where the project is being carried out is not despoiled by the repair work, A1 Roofing Watford make sure of this by ensuring the initial inspection thoroughly accounts for all elements of the site before the project begins in full.
A1 Roofing Watford Provide No Cost And No Strings Attached Estimates For Your Chimney Repair Jobs
A1 Roofing Watford clients in Watford are able to reach our customer service agents whenever they require our services, no matter how immediate it may be. A1 Roofing Watford are always prepared to handle all problems you may be facing with your chimneys, providing you with the necessary assistance and guidance you may require. A1 Roofing Watford on 01923 372044 value your phone calls, and we encourage you to contact us whenever you find that you are in need of our chimney repair services A1 Roofing Watford on 01923 372044.
You Can Be Rest Assured That Our A1 Roofing Watford Staff Are Able To Identify Your Chimney Problems Almost On Sight
A1 Roofing Watford ensure that the solutions we implement to your chimneys are appropriate to the root cause that we try to put in an extra effort to identify; this is to reduce costs significantly, and speed up repair work. Benefit From The Latest In Technology And Years Of Experience From A1 Roofing Watford
All Types of Roofing Work Undertaken
Do You Need Help ?
Call Us Now On
A1 Roofing Watford Chimney Repair Experts You Can Trust In Watford
Chimneys in Watford are bound to get weathered over time due to their constant exposure to the natural elements. At A1 Roofing Watford in Watford we ensure that we deliver only the best when it comes to providing solutions to your chimney problems. The chimney repair industry is a close knit community, and in this community A1 Roofing Watford are known for delivering our services through only the most respectable staff in the field in Watford. A1 Roofing Watford immediately identify the problems with your chimney and proffer the necessary solutions without wasting much time; this is because we are backed with over ten years of experience in the field. The records do not lie, with hundreds of clients that have been satisfied over the years, A1 Roofing Watford have no fears regarding our ability to completely repair your chimneys, inside and out. Enjoy the benefits of a fully-functioning efficient chimney with the help of A1 Roofing Watford chimney repair experts.