Upgrade Your Roof Drainage System With A1 Roofing Watford's Guttering Services In Watford
We at A1 Roofing Watford are committed to resolving your guttering issues for good, whether you're a homeowner or a business establishment in Watford. A1 Roofing Watford have been providing excellent services for our customers since we started operations 10 years ago. Therefore, A1 Roofing Watford will deliver on our promise as we have been doing for years.
Our Guarantee
---
Free site visit and survey
No hidden costs
British standards compliant
Fully Insured
Clean and efficient
Professional workmanship
Why Customers Have Made Us Their Preferred Choice For Guttering Services In Watford
A1 Roofing Watford don't only supply guttering hardware. A1 Roofing Watford also replace, refurbish, clean or install new gutters for you according to your requirements. All A1 Roofing Watford guttering services in Watford come with a ten-year guarantee. When A1 Roofing Watford provides you with a guttering service, you can be rest assured it will withstand weather of any nature.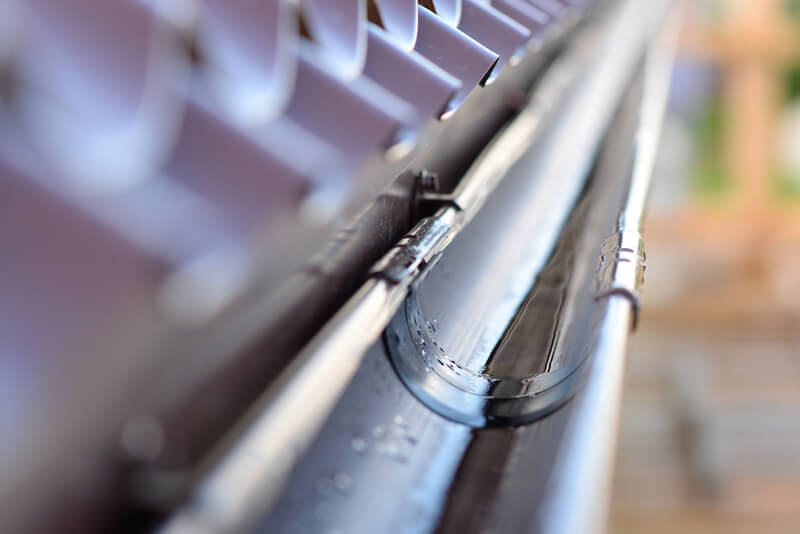 With A1 Roofing Watford, there is no limit to the choices you have for the colour of your gutter finish in Watford. A1 Roofing Watford only use eco-friendly methods and materials in all our services. The hardware A1 Roofing Watford use in our guttering services comes from renewable sources. With A1 Roofing Watford long-lasting finishes, your gutter will remain your pride for several years to come. A1 Roofing Watford will always tailor your gutter to meet the design requirements in your building. If something goes wrong during our service delivery, A1 Roofing Watford have the insurance to make it right. When you order for A1 Roofing Watford\'s guttering services in Watford, you leverage our expertise of over ten years. We always ensure that you get the best possible return on your investment with every guttering service A1 Roofing Watford deliver. You have the confidence in knowing that we are verified, approved, and recommended by major quality assurance organizations such as customers and Trusted Trader.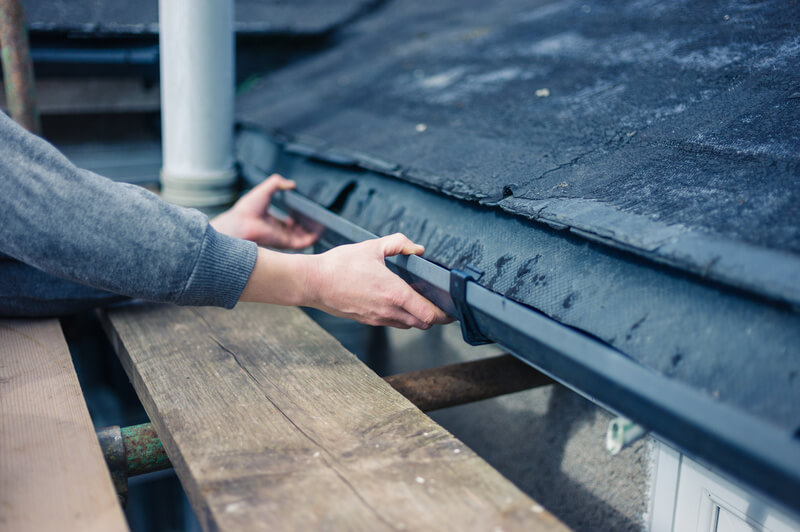 Our Gutter Cleaning Services In Watford
One of the main causes of blocked gutters is debris from plants around your home or workplace. Also, plants and debris on your rooftop such as moss and algae can fall into your gutter in Watford. When they accumulate with time, you may suffer gutter blocks. We at A1 Roofing Watford advice that you have your gutters cleaned by experts like us to keep them working optimally. When A1 Roofing Watford clean your gutter in Watford, you can be sure that it will be completely free of all blockages.
It is always best to get your damaged gutter repaired in Watford immediately as delay can lead to other problems within your building. Such problems include decay of your Watford soffits and fascia, which can threaten your entire roof system. Gutters protect your Watford basement and foundation walls by channelling water away from them. When your gutters aren't working properly, there are severe effects on your foundation and basement in Watford. So let A1 Roofing Watford resolve issues with our gutter repair services, and save you the costs and inconvenience of having to fix extended damages that result from a delay.
Do You Need Help ?
Call Us Now On
What A1 Roofing Watford Promises You With Every Guttering Service We Deliver In Watford
Pocket- Friendly Rates In Watford
A1 Roofing Watford does not have hidden charges. A1 Roofing Watford always price our guttering services fairly so that they are cost-effective for you. A1 Roofing Watford great relationships with major guttering material manufacturers enable us to obtain products at discounted rates. Thus, A1 Roofing Watford are able to provide you with affordable, yet top-quality guttering solutions in Watford.
The Guttering Service Delivery You Desire In Watford
At A1 Roofing Watford, we care about our customers. So much so that A1 Roofing Watford make it our highest priority. That's why all our Watford installation, replacement, repair, and cleaning services are executed to the highest standards on a consistent basis.
A Passionate Team Of Guttering Service Experts In Watford
A1 Roofing Watford treat each guttering case differently and get to the root of the problem before moving on to implement a lasting solution. We have been delivering outstanding guttering services in Watford for over 10 years, and we keep improving. On top of that, every member of our A1 Roofing Watford team is passionate about their work, and will service your guttering with perfection in mind.
Guttering Consultations And Surveys In Watford
At A1 Roofing Watford, we always provide a one-time, precision and tailored solution to every guttering problem. Because of this, A1 Roofing Watford recommend our guttering survey service to Watford residents. A1 Roofing Watford conduct thorough gutter assessments to understand exactly what needs to be done and deliver accordingly.
All Types of Roofing Work Undertaken
Do You Need Help ?
Call Us Now On
Commercial Guttering Services From A1 Roofing Watford In Watford
The way your Watford office building looks can have a significant impact on the customer perception of your business. Don't let damaged, clogged, or old-fashioned guttering ruin the appearance of your Watford business premises, or cause damages that can end up eating deep into your company's pocket. Let A1 Roofing Watford restore your Watford office building as your pride with our commercial guttering services. Quality Guttering Services for Domestic Clients in Watford Maintain the structural integrity of your Watford home by ensuring the soffits, fascia, basement and foundation are in good condition. Have the moss, leaves, twigs, and algae thoroughly cleaned out from the gutter in your Watford home. Provide a channel for rainwater to pass in Watford. A1 Roofing Watford's guttering services are also available to homeowners in Watford. Call A1 Roofing Watford Watford services number on 01923 372044 for a free quote, and to make your gutter perform optimally for a long time to come.